August has been a busy month with Silverstar, Crankworx and now the BC Cup Finals in Fernie. The team has come a long way since the first race in April, and the final race has come a lot sooner than everybody had expected.
We heard through social media that there may be two different courses in Fernie this year, with the original one that went through the infamous steeps being only for Pros and Jr. Ex. It would be decided on Friday night weather or not everybody would be skipping the steeps, or just the Sport categories.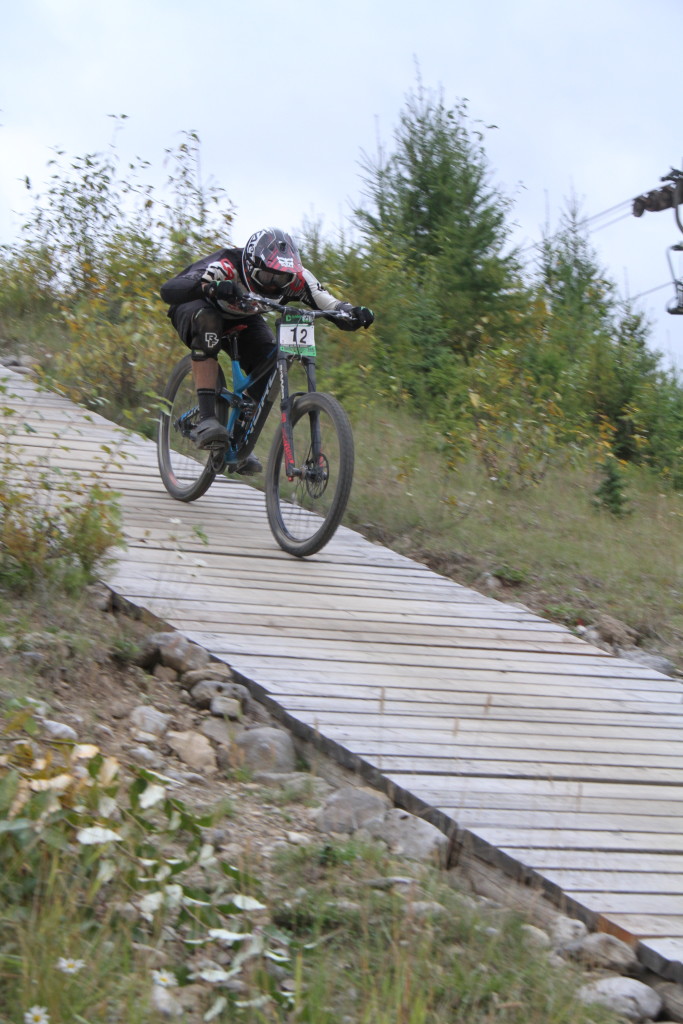 Saturday came around and a big sign on the top said that the Pros and Jr. Ex would go down the steeps while all other categories would ride the new section. This was disappointing news to those who knew they could ride the steeps but weren't allowed to. That's just how racing goes sometimes, so some riders had to learn a new course while others had to navigate the steeps!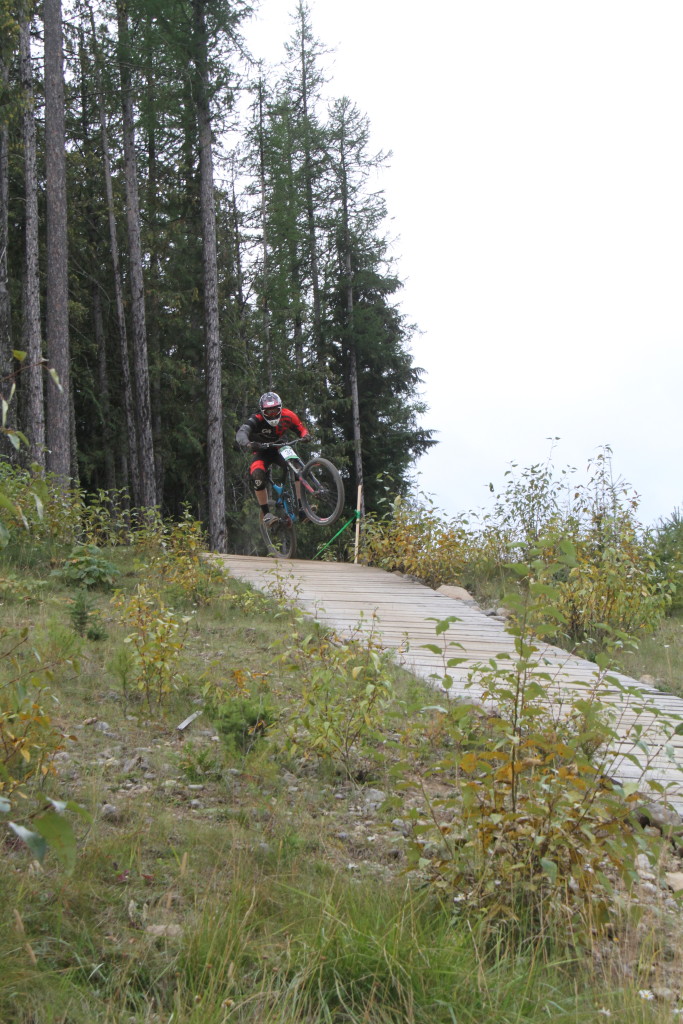 Even on Friday afternoon, the course was getting so beat up it was barely recognizable from the morning, and Saturday was even worse. It did sprinkle a bit on Friday night, but that did absolutely nothing to help the course other than to keep a little bit of dust down so following could be a bit easier. Saturday was mostly the same with more lines beginning to develop to go around all the big holes.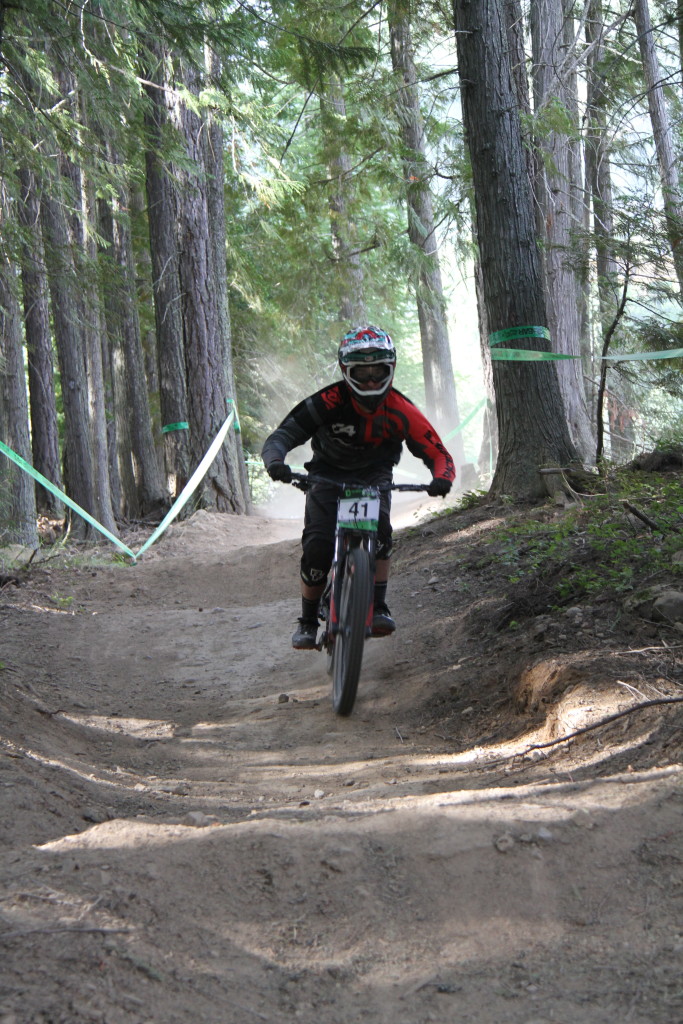 Sunday morning came around and riders were all stoked to get on the mountain to get some practice before the last race of the season. With not many racers at the final round, start times were a bit closer to the end of practice than usual, and with the course starting half way down the mountain, some riders didn't have a lot of time to get their bikes tuned up, but everybody made their start time and was stoked on the fast blown out course!
C4 Results:
Adam Woodhouse 1st (Sr. Men)
Blake Bunting 2nd (Jr. Ex)
Jacob Stefiuk 3rd (Jr. Ex)
Adrian Lee 11th (Jr. Sport)
Levi Harapnuik 15th (Pro Men)
Photos by Dwayne Harapnuik and Danielle Baker
Words by Levi Harapnuik